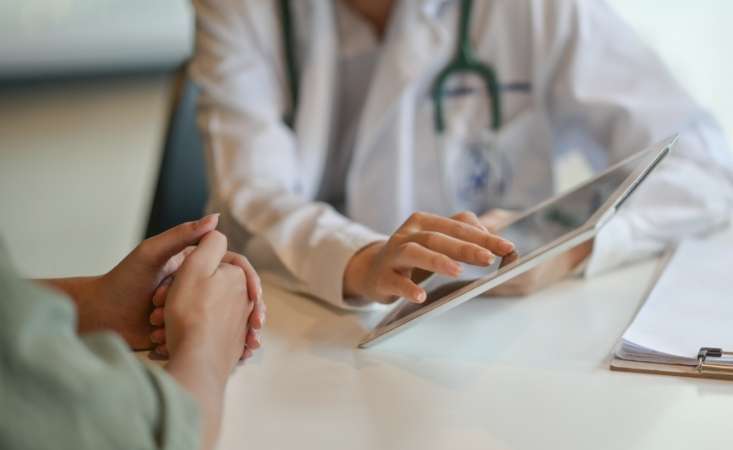 The FDA recently granted accelerated approval for a drug that targets a specific genetic alteration that may drive cancer growth — called RET fusion — further showing the potential of precision medicine to treat patients with pancreatic cancer based on the biology of their tumor provide effective treatments. RET stands for rearranged during transfection, and the RET gene can mistakenly join or fuse with other genes to produce a protein that promotes cancer development.
The drug called Retevmo® (Selpercatinib 40mg & 80mg Capsules) is an RET inhibitor that has been approved to treat certain types of thyroid or lung cancer. It is now available to patients with RET fusion-positive cancer, regardless of the location of their tumor. Patients with locally advanced or metastatic cancer that has progressed despite prior systemic treatment, or who do not have satisfactory alternative treatment options, may receive the drug.
Targeted therapy has been shown to be effective in a variety of RET fusion-positive solid tumor types including pancreas, colon and others, underscoring the importance of biomarker testing to identify the most effective therapy based on the biology of a patient's tumor . Pancreatic cancer patients who receive treatment based on their biology, called precision medicine, may live longer.
RET fusions occur in 7-8% of patients with gastrointestinal cancers, including pancreatic cancer.
In a press release from pharmaceutical company Eli Lilly announcing the approval, Julie Fleshman, President and CEO of PanCAN, JD, MBA, commented on the significance of the news.
She said that Retevmo's expanded label is an "opportunity to provide more targeted treatment options for a broader spectrum of difficult-to-treat solid tumors such as pancreatic cancer. This news underscores the importance of comprehensive biomarker testing, potentially opening the door to new therapy options for more patients."
In its announcement, Eli Lilly reports that of the 41 patients included in the study, 39% showed a partial response to treatment, meaning their tumor shrank, and 4.9% showed a complete response to treatment and there was no evidence there was cancer for that. The median duration of response was 24.5 months. Eleven patients in the dataset had pancreatic cancer. Six of them responded to the treatment.
Additional data from the clinical trial that led to the approval of Retevmo was published earlier this month in the prestigious journal Lancet Oncology.
Retevmo has been approved under the FDA's expedited review process – designed to identify medicines with a reasonable likelihood of clinical benefit, such as B. to accelerate the shrinking of a tumor. This means the drug can be prescribed, but researchers must continue to study the drug to ensure it is safe and effective to stay approved.
This announcement by Eli Lilly comes just months after drugmaker Novartis received accelerated FDA approval for a treatment that targets a specific mutation that drives cancer growth in more than 20 tumor types, called the BRAF V600E mutation .
The approvals underscore the importance of biomarker testing to identify genetic mutations, or changes, that drugs could target.
PanCAN strongly recommends that all pancreatic cancer patients undergo biomarker testing of their tumor tissue to determine the best treatment options. Tests are available through the treating facility or PanCAN's Know Your Tumor® precision medicine service.