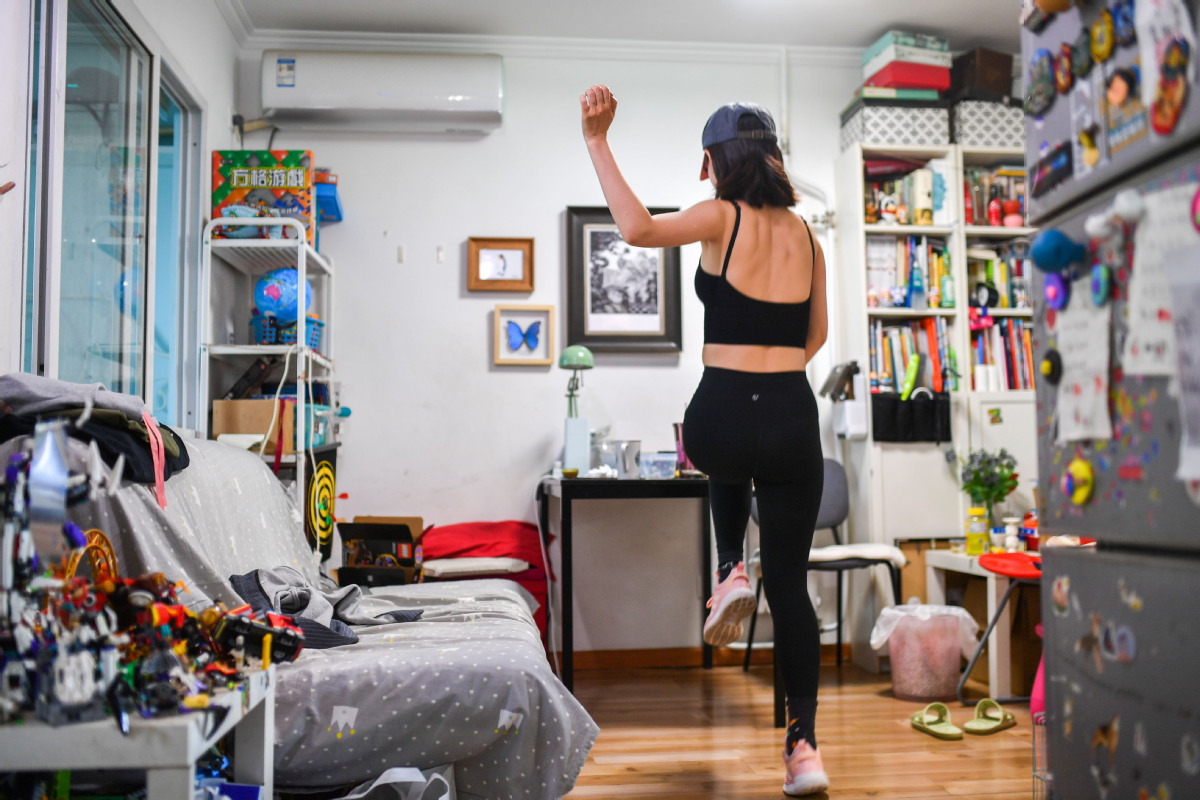 For example, new sets of smart devices were recently installed at a mass fitness and sports center in Wudi County, Shandong Province. Before exercising, users watch video instructions on the devices, which also track their physical metrics and provide scientific suggestions. Many of these new devices are charged by solar energy.
Liu Yuhua, a 76-year-old local resident who regularly visits the center, told China Sports Daily, "It's really convenient to use this equipment. We'll watch the fitness instruction video first and then follow it to complete our exercises.
"More impressively for me, I can collect a range of data about my body post-workout, which is very useful in directing my training plans towards a more scientific approach."
According to the local sports bureau, authorities in Wudi last year spent 1 million yuan ($144,000) on 700 smart machines to upgrade fitness facilities in 138 villages. This modernization continues as the local government aims to ensure residents have a place for quality gym workouts within 10 minutes of their homes.
According to the 2022 National Fitness Trend Report released by the General Administration of Sport of China (GASC), physical exercise with the help of smart devices and wearable physical data trackers has become a new fitness trend in China.
Around 35 percent of those surveyed in the report believe that digital rewards such as online leaderboards or medals provided by smart devices are more encouraging than constant reminders from sports clubs of the need to keep moving. Many of these respondents want to share the digital rewards they earn with others to encourage them to embrace exercise and fitness.
Wang Xueli, director of the Sports Industry Development Center at Tsinghua University, said, "Intelligent and interactive fitness machines are increasingly entering our lives. For example, many of these devices offer how-to videos. There are also sensors to track body movement and bodily responses that monitor our speed, power, and agility.
"With these devices, people learn more about their weaknesses in physical activity and can get professional suggestions. Above all, they guarantee safety during sports and help to avoid injuries.
"Much of this smart technology is being used in professional sports and is now making its way into the public eye."